Grab jackets and coats for this evening as temperatures will drop quickly with lows bottoming out in the upper 20s to low 30s inland to mid to upper 30s at the beaches. A frost and light freeze will occur near and west of I-95 but some patchy frost may develop near sunrise closer to the coast - especially on elevated objects.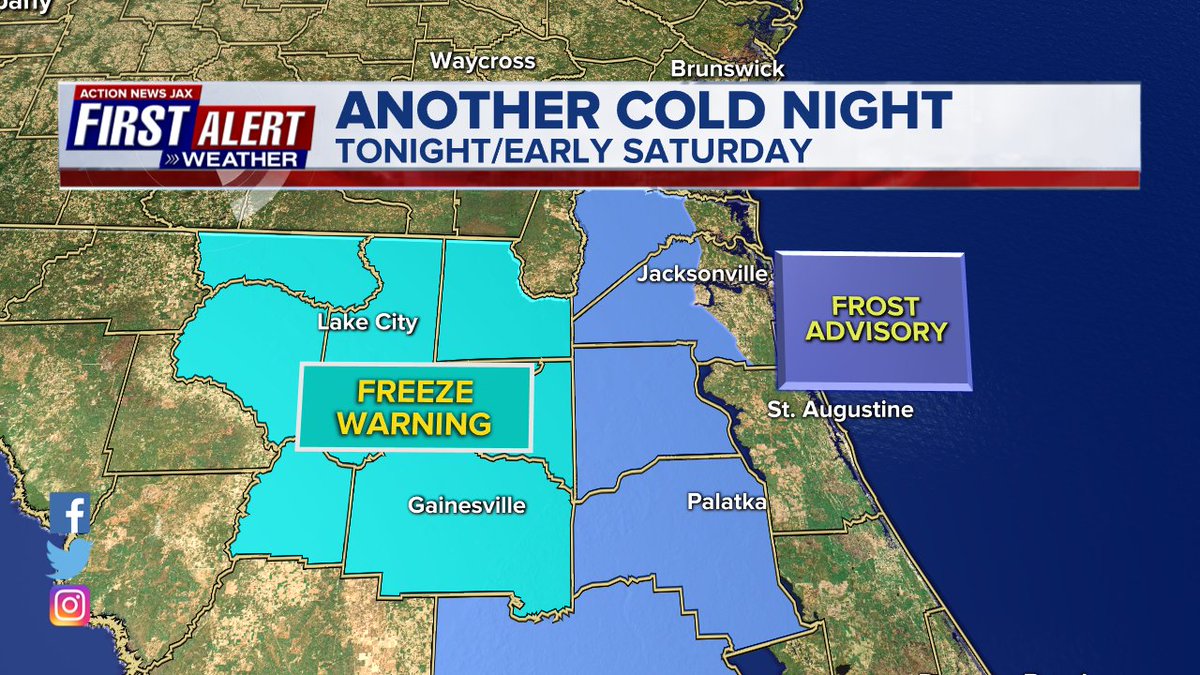 Our warming trend will continue through the weekend. Highs Saturday will reach the mid 60s then approach 70 degrees Sunday.
The Jags will play in cool Foxborough Sunday afternoon - 3:05pm on CBS47 Action News Jax. Under partly cloudy skies and east winds at 5-10 mph, temperatures in the mid to upper 40s at kickoff will fall into the upper 30s in the 2nd half. Not bad for this time of year in New England - Go Jags!
---
Download the FREE First Alert Weather App to receive video forecasts and instant severe weather warnings to your mobile device.
Go - here - for "Talking the Tropics with Mike".....
Click.. ** here** for the "Buresh Blog"