June 13, 2018 -
The "Buresh Bottom Line": Always be prepared!..... City of Jacksonville Preparedness Guide... Georgia Hurricane Guide.
Watch "Surviving the Storm".....
An early season storm - "Alberto" is in the books so "Beryl" will be the next named storm in the Atlantic Basin.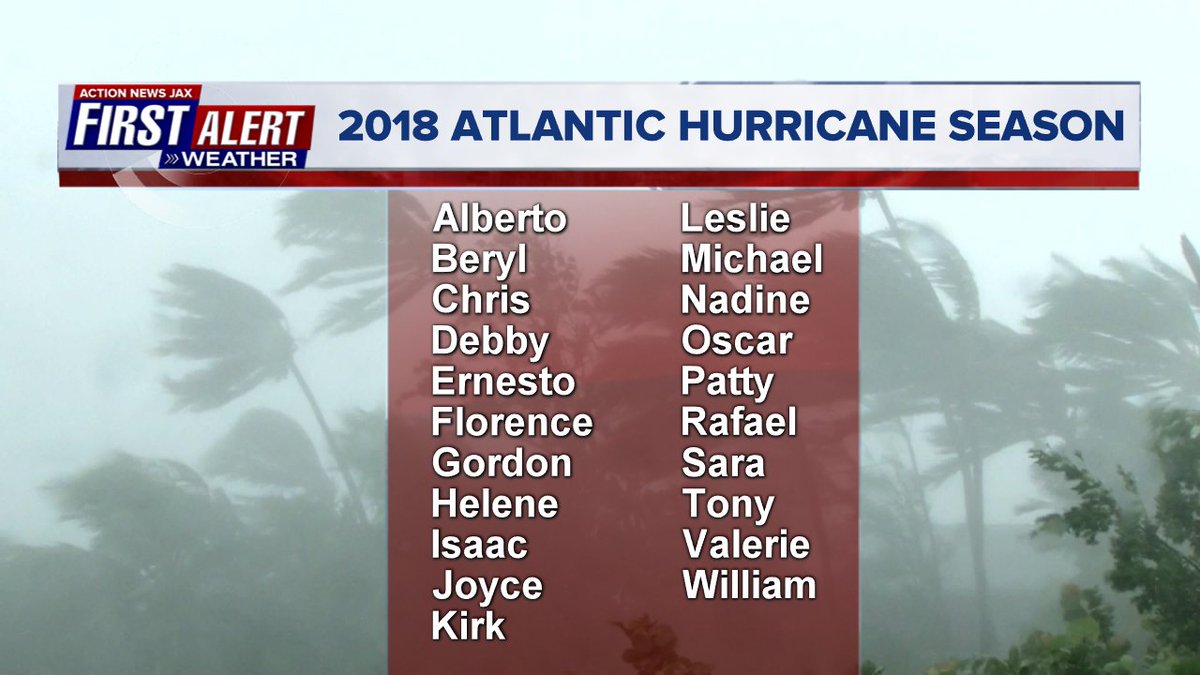 There continues to be disorganized & pulsing yet - at times - strong/heavy showers & storms over & near the SW & Central Caribbean but well to the east & northeast of a tropical wave. The GFS model has generally shown a recent weakening trend in its operational runs & the ensembles (avg. of a number of model runs) are not really very impressive overall. The European model shows little more than an open trough of low pressure while the UKMET model shows some very weak low pressure developing over the SW Caribbean hugging the South & Central American coasts then moving into Mexico. Indications are that anything that might form would be weak & likely heavily weighted on the east side - typical of early season systems, like Alberto in late May. Some "folks" - including local t.v. mets - have jumped on the bandwagon of the GFS since the model sniffed out Alberto a couple of weeks ago but the model also had mid May development that failed to occur... & the overall pattern is not particularly favorable - good deal of mid & upper level shear plus dry mid & upper level air that will be advecting in from the west & northwest.
Gulf of Mexico:
Water vapor imagery:
Mid & upper level wind shear (enemy of tropical cyclones) analysis (CIMMS). The red lines indicate strong shear. A hostile environment remains over the Caribbean & Western Gulf though shear is likely to relax some over the far W. Gulf toward the weekend.
Deep oceanic heat content is slowly increasing.....
Sea surface temp. anomalies are a little below avg. across much of the middle of the Atlantic with unseasonably cool temps. off the coast of Africa....
SE U.S. surface map: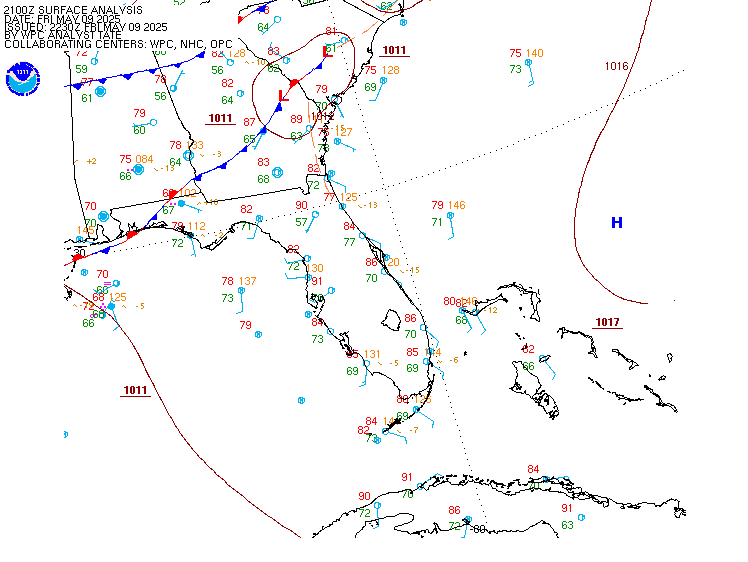 Surface analysis centered on the tropical Atlantic:
Surface analysis of the Gulf: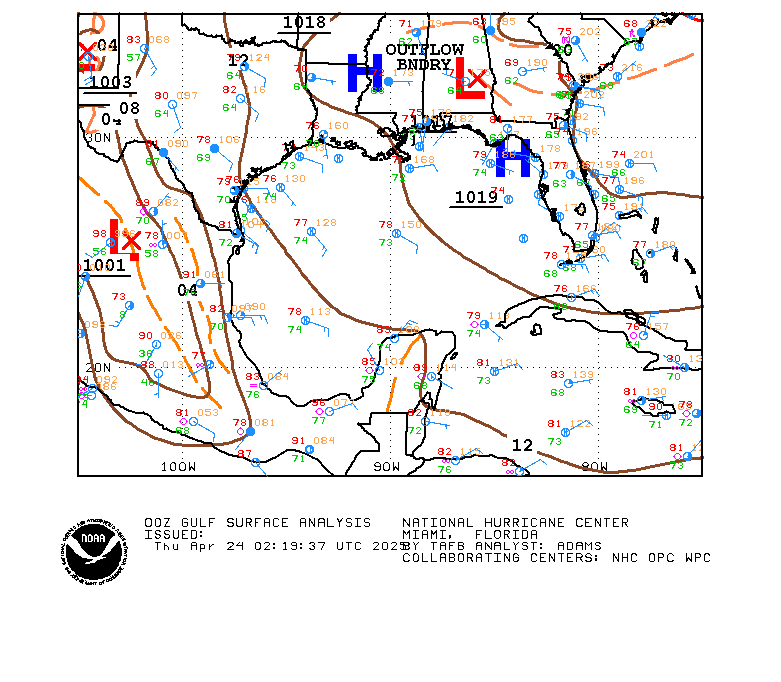 Caribbean: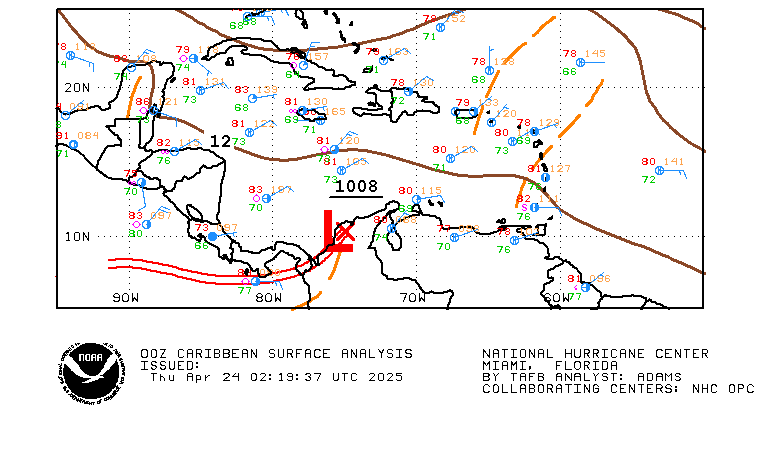 Meanwhile.... the E. Pacific is still pretty active. "Aletta" has dissipated & "Bud" - after quickly becoming a Cat. 4 off the coast of Mexico - is quickly falling apart. The system will be much weaker upon approach to the Baja of California late in the week due to increasing shear & much cooler sea surface temps. but may still be a weak tropical storm so a tropical storm WATCH is in effect for the southern coast of the Baja of California. Some tropical moisture may move into parts of New Mexico & Arizona by the weekend producing some areas of heavy rain.
A disturbance to the south & east of Bud could try to develop in the short term but will be near the Mexico coast by the weekend.